Taking photos are a must, especially when you're on vacation. Photos allow us to capture memories and cherish them for a lifetime. If you're taking a trip to Universal Orlando, specifically the Universal Studios Florida theme park, it's likely you'll want to share your epic #UniversalMoments. While every location may be considered a photo spot, there are prime photo locations that are both obvious and not so obvious. On your trip to Universal Studios Florida, be sure to "ride the movies" and capture your memorable moments at the park's prime photo spots.
Universal Studios Florida arch
Quite obviously, the Universal Studios Florida arch is a must stop for a photo. Located directly at the entrance of the park, the arch provides a superb backdrop and allows anyone to easily identify where your vacation took place.
Gramercy Park
Gramercy Park is located in the New York section of the theme park. The location provides a rather peaceful yet lively setting directly in the heart of iconic New York structures and alluring apartments.
Optimus Prime statue
Optimus Prime, the leader of the Autobots, stands proud and tall atop the entrance to TRANSFORMERS: The Ride-3D. This photo spot may very well be described as "dope freshness." Not only will Optimus Prime be captured in your image but as will the Autobots logo and the impressive NEST headquarters structure.
Mel's Drive-In
Located directly behind TRANSFORMERS: The Ride-3D is Mel's Drive-In, a dining location featured in the 1973 American Graffiti film. The retro architecture and vibrant colors make the restaurant a great photo spot, and the classic automobiles just outside of the eatery enhance the atmosphere and make it perfect for a throwback photograph.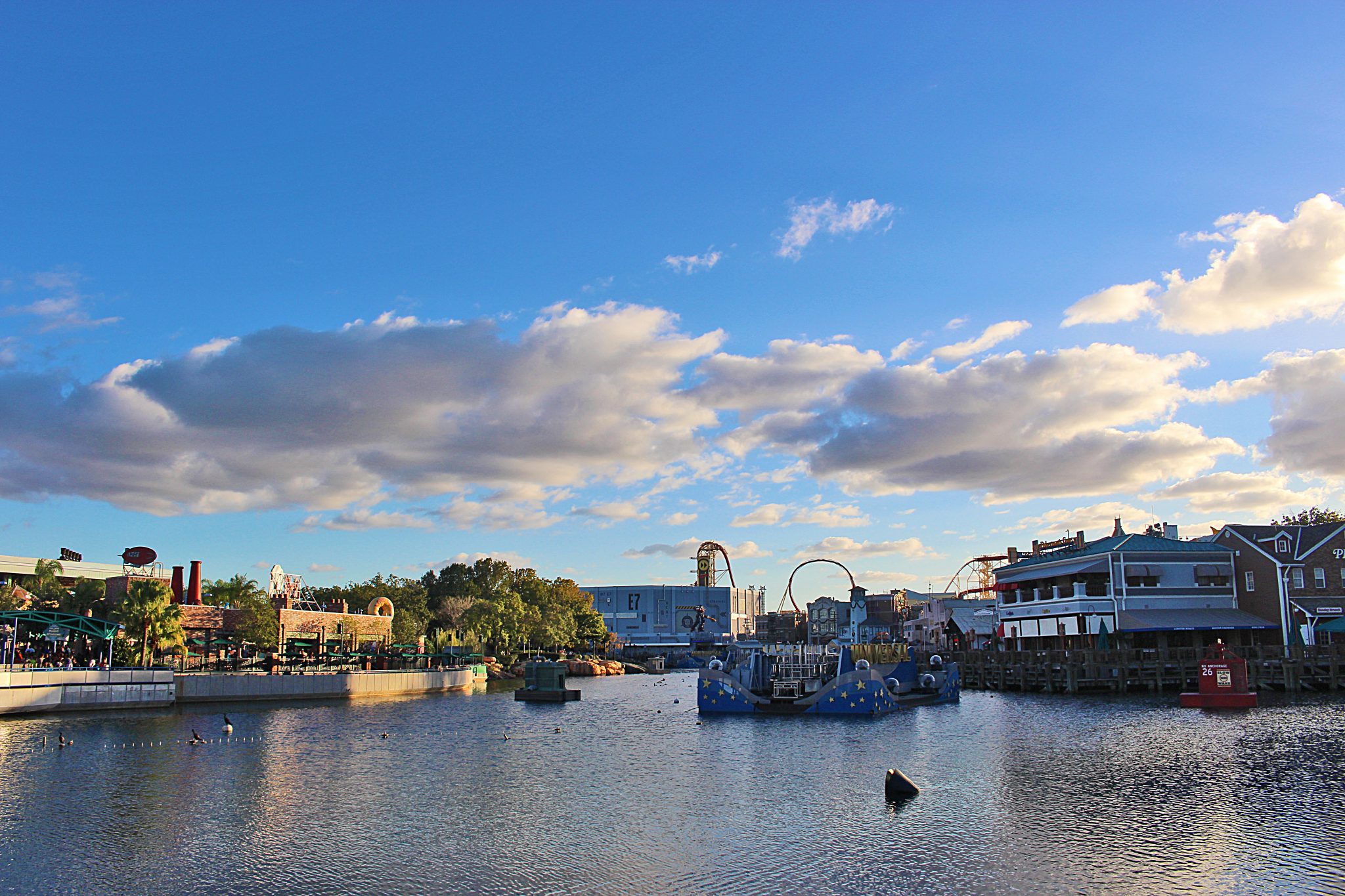 Lagoon view
While you can capture a photo of yourself or your family/friends at any lagoon location, the area pictured above quite frankly provides the best backdrop — capturing the Optimus Prime statue, Springfield, San Francisco, New York, and Hollywood Rip Ride Rockit all in one shot. The above photo was taken on the bridge connecting the London area with the Springfield area.
Dragon    
Make your way through the brick walls and enter Diagon Alley, a cobblestone wizarding alley and shopping area. Just at the end of the alley lies Gringotts Bank with a massive fire-breathing dragon atop. If you want the ultimate photo, taking a photo with the dragon is a must! Although you can capture a photo in front of the dragon, a side angle may be more appropriate if you wish you capture the details.
Vacation is a precious thing. Get the most out of your trip by using our FREE vacation planning tools.